Background
The powder injection moulding (PIM) process is an efficient method for the high volume production of shaped components from powders. PIM is a derivative of polymer injection moulding and uses much of the same technology, along with batch sintering processes used in powder metallurgy and ceramic processing.
Process Description

1.Metal powder of fine partical size is mixed with thermoplastic polymer to form a mixture of ingredients konwn as feedstock. The feedstock made into pellets and fed into the moulding machine.
2.The feedstock is heated to melt the plastic and molded to the desired shape. The moulded parts is known as green part.
3.The binder is removed thermally by heating to around 400 degree centigrade from the green part,by a debinding process. The debound parts called as brown parts and is brittle and porous.
4.The brown parts is heated to more than 1200 degree centigrade,in the finale sintering process allowing the part into a dense solid with the elimination of pores. The sintered density is wimilar to a casting at about 98% of theoretical.
Secondary Operation
Surface Finish And Cosmetic Process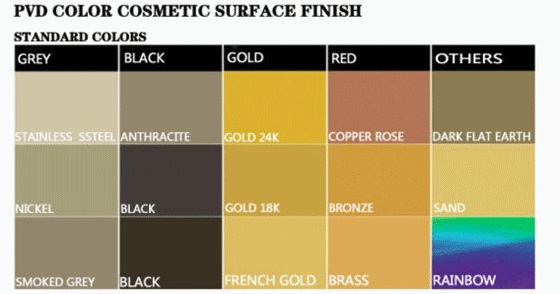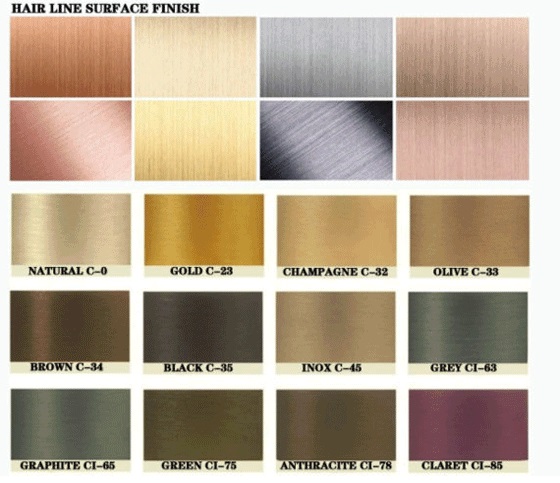 Cosmetic Base Post Process information are Subject to Material & Requirements
CNC Post Process
Some complex shape product need CNC/ Machining during the post process,this could be addition but it is not important that every part must need it. This depend on part's requirements.
PVD
Possible to get the different PVD color such as White,Black,Golden,Brown,Green,Blue ect……
Surface Finish
MIM product are good to get the required surface finish such as hair line surface finish,brush finish,sand blast mirror surface finish ect
Plating
MIM material can be readily plated or surface treated with standard process used on wrought material with no need for special surface preparation.Examples of some plating and surface treatments offered are: electrolysis nickel,chrome,zinc,chromatic,nickel teflon,black oxide and passivisation.
MIM  Technical Characteristics
Metal Injection Molding Manufacturer offer MIM technology combines the advantage of both powder metallurgy and plastic injection technology. It breaks the shape limit of conventional PM compression molding, while absorbs the capability of forming complex shape and realizing mass production with high efficiency of plastic injection technology. As a near net shape technology for high-quality precision metal injection molded components, Metal Powder Injection Molding (MIM/PIM) in china has the advantages which conventional powder metallurgy, precision machining and casting methods would not have. Here shows these advantages as following:
◇Capable of production complex shape small metal parts as plastic injection process. Powder injection molding parts typical weigh is 0.1-200g;
◇Capable of forming kinds of complex shapes, such as external cuts, threads, tapered external surface, cross holes & blind holes, slots, ribs&webs, knurling, and so on.
◇Good surface finishes and high precision dimensions(typical in±0.3%~0.5%)
◇Wide range of material optional for MIM process. Parts with high density (typical 95%~99% relative density) and homogeneous structure and excellent performance easy to acquire;
◇ Able to realize high-volume production with stable quality and high efficiency.
Table 1 and 2 show the comparison between MIM and other processes.
Table 1 The comparison between MIM and Precision casting
| | | |
| --- | --- | --- |
| characteristics | Precision casting | MIM |
| Minimum hole diameter | 2mm | 0.4mm |
| Maximum depth of ∮2mm blind hole | 2mm | 20mm |
| Minimum wall thichness | 2mm | <1mm |
| Maximum wall thichness | No limit | 10mm |
| Tolerance of ∮4mm | ±0.2mm | ±0.06mm |
| Surface roughness(Ra) | 5um | 1um |
Table 2 The overall comparison between MIM and other processes
| | | | | |
| --- | --- | --- | --- | --- |
| items | MIM | | Precision casting | machining |
| Density | 98% | 86% | 98% | 100% |
| Tensile strength | high | low | high > | high |
| Roughness | high | medium | medium | high |
| Miniaturization capability | high | medium | low | medium |
| Thin wall capability | high | medium | medium | low |
| Complexity | high | low | medium | high |
| Design toleration | high | medium | medium | medium |
| Material range | high | high | medium | high |