Mtal injection molding products for earphone parts, the user's listening experience will be better. T10i headphones is the world's first accord with human body engineering, stainless steel drive shell headphones, can be on a large scale to the market. The shell is composed of two parts injection molding of stainless steel parts.
The MIM is the only way to be stainless steel material to get the pinna shape of T10i earphone. T10i earphone design is not only comfortable, but also has a unique acoustic and flow characteristic.
Injection molding parts need the thermal degreasing solvents. The combined housing member for manual finishing, showing a textured, brushed stainless steel exterior.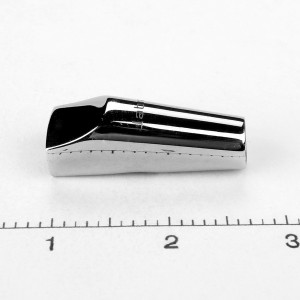 RHA earphone retails for about $ 200, while Japan Final Audio Design's headphones sell for up to $ 2,500. Final Audio's products, the use of MIM can design and manufacture of internal freedom, have a significant effect on the sound quality and control components such as resonators and air currents.
标签:MIM, Mtal injection molding, Mtal injection molding products, powder metallurgy, Powder metallurgy products