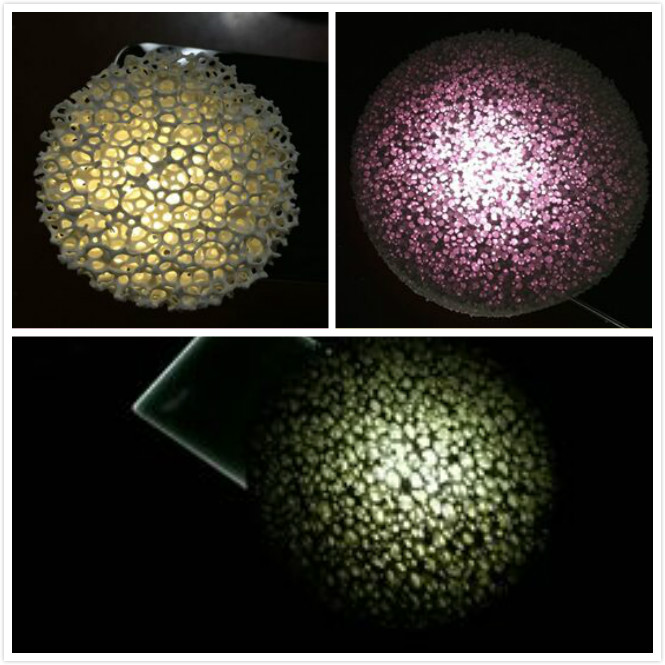 Conventional ceramic decorations are made by normal silicate materials,such as:flower vase,ceramic drawing board,ceramic tiles,etc.
With the help of zirconium oxide decoration,humans initiate a new new field to beautify themselves,and now it is used as ornaments with practical functions.
As the picture shows as below,it is made from zirconium oxide,and could be used as lampshade. we could also make the lampshade colorful as our customer's requirements.