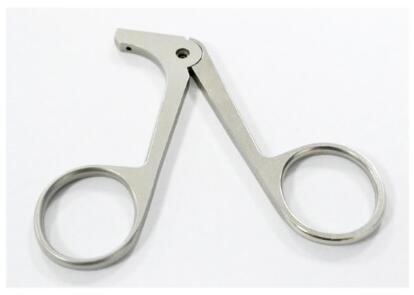 MIM Product For Tubular Laryngeal Forceps

Place of Origin: Zhejiang, China (Mainland) Brand Name: OEM Metal Injection Mold Maker Model Number: 021 Metal Injection Mold Maker Material: Stainless steel PIM- 17-4PH Plating: Electroplate,PVD,Sandblasting,Painting,Polishing,Laser Engraving etc. Certification: All products SGS,CTI and RoHs approved, All material REACH approved. Technology: Metal Injection Molding(MIM) Application: Medical Device Size: 7*5*2 [L * W * H(mm)] Weight: 0.33g Tolerance: ±0.05mm PIM parts can be made of wide varity of metals and alloys or ceramic to have the exact properties required for the individual application. A viable alternative to traditional manufacturing processes, metal injection molding offers numerous advantages: high shape complexity, tight tolerance, low cost, high performance and material flexibility.
---
SEND YOUR INQUIRY

Feel free to contact us if you have any questions or comments.